Wintergreen Fund Blasts Coke, Buffett In Letter To Investors
HFA Staff
New York – (BUSINESS WIRE) – Wintergreen Fund, Inc. today released its 2014 Semi?Annual Report. The shareholder letter appears below and is also available at http://www.wintergreenfund.com.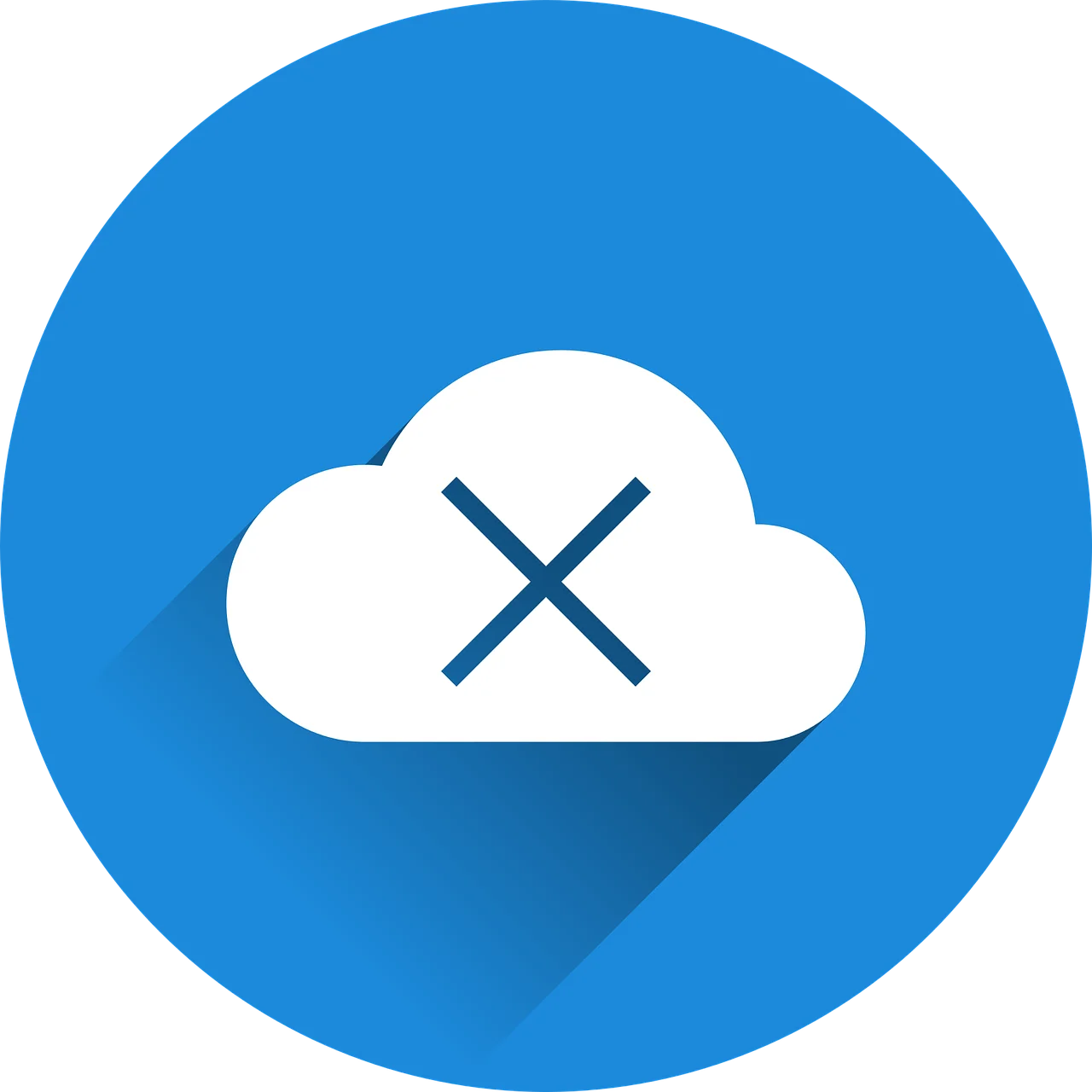 Dear Fellow Wintergreen Fund Shareholder,
Wintergreen Fund, Inc. (the "Fund" or "Wintergreen") outpaced the Standard & Poor's 500 Composite Index ("S&P 500") during the first half of 2014, with the returns for the Fund's Wintergreen Fund Investor Class (MUTF:WGRNX) and Wintergreen Fund Institutional Class (MUTF:WGRIX) shares comparing favorably to the S&P 500's return. The Fund's performance during the first half of 2014 benefitted from strong returns from long-term holdings in Birchcliff Energy Ltd. (TSE:BIR), Canadian Natural Resources Limited (TSE:CNQ), and Jardine Matheson Holdings Limited (SGX:J36). Securities that underperformed included Mastercard Inc (NYSE:MA), The Swatch Group Ltd. (VTX:UHR), and SJM Holdings Limited (HKG:0880). The Fund continued to utilize forward currency contracts, which had an overall negative impact on performance during the period.
Wintergreen Fund's investment process
At Wintergreen, we have a high degree of conviction in our investment process and we have remained consistent with our approach. We continue to rely on our long standing belief that the following three criteria are the hallmark of good investments:
First, a business that has good or improving economics, having often generated sales and profits in multiple currencies and jurisdictions;
Second, a management team that is working for the benefit of all shareholders and not just for its own short?term compensation; and
Third, the security being available at a compelling price.
When there is a change based on Wintergreen's analysis of a portfolio holding in terms of meeting all three of these criteria, it is likely that there will be a change in the Fund's continued investment in that security. The analysis of how the facts change over time can lead to an increase or a decrease in the size of the position; an example of this is our investment in Jardine Matheson. Jardine is a security with solid management that has been working for all shareholders; it is a security that has grown significantly in value during the 9 years the Fund has owned it. Even though the Fund has recently reduced its position in Jardine, we continue to have confidence in management.
The price of success is hard work, dedication to the job at hand, and the determination that…we have applied the best of ourselves to the task at hand. ? Vince Lombardi
Vince Lombardi is widely known as a quintessential leader and motivator. His success and leadership qualities continue to serve as an inspiration to people all over the world. Jardine's shareholders have benefitted from the same kind of leadership throughout the company's long and distinguished history. After years of steadily rising revenues and profits, we believe the economics of the main businesses owned by Jardine Matheson remain solid. Our reason for reducing the size of the position is that, in our view, the first of the three pronged investment criteria of "good or improving economics" isn't as favorable as it once was. We know this company well and particularly respect the abilities of its management; thus, we continue to follow the developments of Jardine and evaluate its position in the portfolio. We very well may return to a bigger position in this security as the company progresses. In the meanwhile, we will invest some of our shareholders' money elsewhere.
Leadership is practiced not so much in words as in actions. – Harold S. Geneen
Harold S. Geneen was the American businessman who is largely credited with creating the first international conglomerate. In 1959, he was named CEO of International Telephone and Telegraph ("ITT") and when he retired from that position less than twenty years later, the company's revenue had grown to twenty times what it was in 1959. A big part of ITT's success was based on Geneen's international investment in and acquisition of 350 companies in 80 countries. He was a larger-than-life CEO whose diversification strategy and management style have been widely imitated. In the years following his departure from ITT, the company was largely dismantled in a way that was quite profitable for ITT shareholders.
Similar to ITT, Berkshire Hathaway Inc. (NYSE:BRK.A) (NYSE:BRK.B) is a large conglomerate run by world famous CEO, Warren Buffett. Berkshire has enjoyed a nearly unprecedented run in the 49 years since Mr. Buffett took control of the company, compounding book value by 19.7% annually through the end of 2013. It is a wonderful collection of 83 businesses, ranging from the Burlington Northern Santa Fe railroad to GEICO to Benjamin Moore. Berkshire also has investments in dozens of publicly traded companies. The Fund has owned shares of Berkshire Hathaway since early 2006, and we believe the shares are currently trading for a meaningful discount to their intrinsic value. During the 2nd quarter of this year, the Fund sold nearly all of its Berkshire shares. Why would we sell a company with solid economics and undervalued shares, led by an acclaimed CEO? Simply put, we have lost confidence in management at Berkshire.
Wintergreen Fund: Coca-Cola's equity compensation plan
This past spring, The Coca-Cola Company (NYSE:KO), which counts Berkshire as its largest shareholder, asked shareholders to approve an equity compensation plan for the top 5% of its employees, which Wintergreen believed to be extraordinarily excessive. The proposed plan could massively dilute all Coca?Cola shareholders and be a significant headwind to the company's share price.
As Warren Buffett has spoken out repeatedly over the years about the need to rein in excessive compensation, we believed he would be a natural ally to help defeat Coca?Cola's proposed plan, which we believe was designed to reward management in precisely the manner Warren Buffett had publicly railed against for decades. Mr. Buffett wrote in Berkshire's 2006 annual letter that "compensation reform will only occur if the largest institutional shareholders – it would only take a few – demand a fresh look at the whole system." He added to that sentiment at the 2009 Berkshire shareholder meeting, stating that institutional investors should "speak out on the most egregious cases. The way to get big shots to change their behavior is to embarrass them. The press has great opportunities for this, but the big institutional investors could help." Who better to have put a stop to Coca-Cola's excessive compensation plan than the man who said these things and who also happens to be the Chairman of the Board of Coca?Cola's largest shareholder?
We wrote several letters to both Coca-Cola's board of directors and Warren Buffett, asking Coca?Cola to withdraw the proposed plan and Mr. Buffett to take a public stand against it. As one of the world's most well?respected and widely?followed investors, we believe Mr. Buffett likely knew that if he had publicly stated that Coca?Cola's proposed plan was excessive and bad for shareholders, he may have influenced the outcome of the vote. Unfortunately, Mr. Buffett chose to remain publicly silent regarding the plan during the proxy solicitation period. It was only after Coca?Cola's annual meeting took place, and all the votes had been cast, that Mr. Buffett stated his agreement with us, calling the plan "quite excessive," "too much," and "a significant change" from past Coca?Cola equity plans, and that "it isn't like incentives are lacking. But you can give away too much of a company," during an interview with CNBC. Rather than vote against the plan, Berkshire chose to abstain from voting and Mr. Buffett chose to remain silent before the vote. It appears to us that he may have chosen the interests of his friends at Coca?Cola over the interests of Berkshire shareholders, stating "I love the management [of Coca?Cola], I love the directors…so I didn't want to vote no…I didn't want to express any disapproval of management."
We believe the implementation of the 2014 equity plan at Coca-Cola will be expensive for Coca?Cola shareholders (including Berkshire) and may make it difficult for Coca?Cola to grow value on a per?share basis. We believe this plan epitomizes the kind of excessive pay that Mr. Buffett has said for years is bad. Mr. Buffett wrote in Berkshire's 2003 annual report that "in judging whether Corporate America is serious about reforming itself, CEO pay remains the acid test." In the case of Coca?Cola's equity compensation plan, we believe Warren Buffett clearly failed his own acid test.
Wintergreen Fund: Warren Buffett no longer looking out for shareholder value
As shareholders of both Coca-Cola and Berkshire, these words and actions (or more aptly, inactions) did not sit well with us. We no longer felt that Warren Buffett was looking out for his shareholders' interests. Although Berkshire is still a high quality business with a compelling valuation, it no longer meets the second principle of our three pronged investment criteria – management working on behalf of all shareholders. With our confidence in management gone, we moved quickly to sell most of our Berkshire holdings out of the portfolio. We are pleased with the sizeable gains we have realized on the Fund's Berkshire holdings (most of those gains, along with the gains from the sale of Jardine, will be offset by Net Capital Loss Carry-forwards from the financial crisis of 2008?2009, minimizing the tax implications for Fund investors) and we are actively redeploying the cash into situations which we believe to be more compelling.
"Never believe that a few caring people cannot change the world. For, indeed, that's all who ever have." – Margaret Mead
Dr. Margaret Mead is best known as a cultural anthropologist and ethnologist. She was also a well respected national commentator on a wide range of topics including air pollution, architecture, civil liberties, hunger, military service, and women's careers, all of which contribute to our culture today.
She had an interest in the role and responsibility of both the individual and the corporation in society. Although we sold the vast majority of the Fund's Berkshire shares, we have held onto our Coca-Cola shares. We believe the problems at Coca?Cola are fixable and the opportunities are massive. We see two possible outcomes for Coca?Cola – either current management fixes the company's strategic problems and gets Coca?Cola back on track to profitable growth, or someone else will do it for them. With interest rates at historic lows and the world awash in cash looking for attractive investments, it is not inconceivable that Coca-Cola could find itself on the auction block. In either outcome, we believe the Fund has the potential to profit.
While we much prefer to have quiet and cordial relationships with the companies owned in the Fund, we will not hesitate to speak up publicly if a company does something which we believe to be contrary to the interests of the Fund and our shareholders. Unlike many well?known activist investors, we do not seek out disputes with companies, buying shares solely for the purpose of agitating for a breakup or change in strategy. Rather, we are long?term shareholders who have happily owned Coca?Cola shares for over five years. Only after the company proposed an excessive compensation plan did we become more publicly involved. In the course of our dispute over the company's compensation plan, we have come to realize that Coca-Cola is ripe for operational improvement and in need of more proactive management.
In the second quarter of this year, we began to publish a quarterly commentary for the Fund, discussing what transpired in both the Fund and global markets during the quarter. The commentary can be found on the Fund's website www.wintergreenfund.com, and we encourage all investors to read it. We appreciate your continued interest and investment in Wintergreen Fund.
Sincerely,
David J. Winters, CFA
Portfolio Manager
Wintergreen Fund, Inc. Releases 2014 Semi-Annual Report to Shareholders via wintergreenfund.com